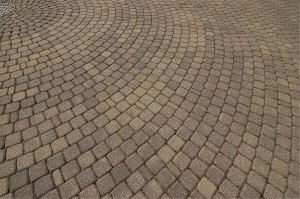 Paving stones are becoming increasingly popular among home-owners looking to beautify their yards.  There are many reasons why this particular enhancement is gaining momentum, but these five reasons stand above the rest.
Flexibility

Paving stones are extremely flexible, they can be positioned for just about any space and in any formation.

Reliability

Paving stones are incredibly difficult to crack or damage.

Low Maintenance

Most stains on paving stones are hidden, pavers are also easily flipped or replaced. As mentioned above, incidence of cracking is very low.

Easily Repaired

Even in the rare occurrence of damage the small, uniform shape of pavers make them easy to replace. Pavers with stains can be flipped.

Appearance

Of all possible "hardscaping" materials, p avers have the widest range of surface finishes, colors, shapes, and sizes. There's also a wide variety in design styles.
If you're planning on upgrading your front or back yard in the tri-state area, the Mazzei Group have the experience and expertise to get the job done right.
Contact us for more information.