Mazzei Group is a small construction company in Staten Island, New York.  We provide general contracting and environmental services for commercial, industrial and residential property owners seeking value-packed, quality-driven restoration, renovation and building services.
We are licensed to perform both residential and commercial work in the states of New York and New Jersey.
General Contracting
Mazzei Group Construction offers a vast range of property services for residential and commercial needs, including:
New construction
Restorations
Additions
Remodels
Green building & design
National Appearances
Mazzei Group was featured on Discovery Channel's Construction Intervention. We swiftly renovated several small mom and pop businesses in four days that had previously lost hundreds of thousands to shady contracting services. Click here to see footage of our skatelite exterior speed build.
At the Mazzei Group, we pride ourselves on commitment to excellence in every aspect of our work. Everything from our instinctive architectural conceptualizations to our flawless project execution is specifically crafted with fluid attention to detail tailored to assure your personal satisfaction. We're thoroughly attentive to your needs as a homeowner or business. We will not waste precious time and energy enforcing our ideas of what we think you should have over what you truly desire. The Mazzei Group works to synergize your creative ideas with realistic solutions that propel your vision into a brilliant reality that you'll be proud to show off.
We Are Committed to Your Satisfaction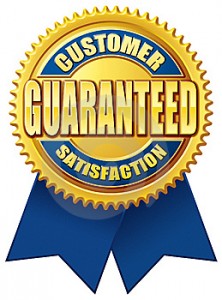 While many contractors promise and guarantee 100% satisfaction, the Mazzei Group Construction humbly accepts that complex construction jobs can have challenges. Despite this remarkably candid truth, we still pledge that we will deliver dazzling results with minimal issues. We do not run from our problems or challenges. In the event that you're simply not satisfied with any aspect of our work, we'll work with you to resolve the issue.
Learn More About Us
Mazzei Group Construction has glowing reviews from satisfied customers we've provided services for all over New York City, Long Island and New Jersey. Visit our testimonials section to read what past customers have said about us, and don't forget to read our Angie's List ratings.
Our blog provides expert information about our industry. This is also a place where we welcome feedback of all kinds in an effort to improve our service.
Contact us with your inquiries or request a free estimate and we'll respond promptly. We look forward to providing you great service.