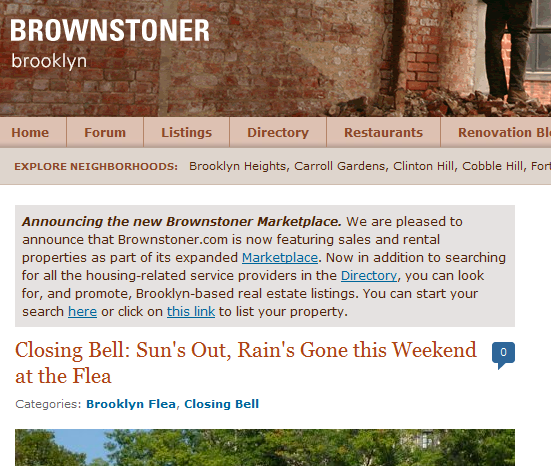 Brownstoner.com is a popular blog hailing from Brooklyn, NY which showcases the best and brightest in brownstone architecture. Featuring sales listings, a forum, a restaurant guide, and even renovation blogs, Brownstoner.com is the go-to source for anyone interested in this unique style. The site's editors have this to say about it on their about page:
Brownstoner.com is a site about Brooklyn real estate and renovation, and all the tangential topics that impact life inside and outside the home in Brooklyn. Launched in October 2004 by Jonathan Butler, the site currently has about 150,000 unique visitors and 1.5 million pageviews per month.
The Mazzei Group has expertise in the fine art of Brownstone construction and renovation. We have renovated several Brownstones in the Bed-Stuy, Park Slope, and Fort Green areas of Brooklyn.
If you're interested in Brownstone Renovation contact us for a consultation.
C
all RIGHT NOW for your FREE ESTIMATE: (347) 723 – 1825