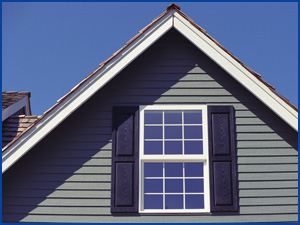 We have listed the top ten reasons to consider using a Duro-Last Roof. Created in 1978 by John Burt, Duro-Last has been considered the 'World's Best Roof.' As we entered the 21st century, to this day, Duro-Last remains one of the most popular roofing to use for buildings. Here, we will tell you the top ten reasons why you should consider buying Duro-Last Roofing.
No disruption during business hours. When installing Duro-Last Roofing System, it will not interrupt your business flow during business hours. Large and loud machinery is not required to install the roof, therefore is will not disturb your customers. They might not even realize that there is a roof being installed.
It can be installed during year-round with no messy clean-ups. All Duro-Last roofing is pre-measured and pre-cut with all accessories included so the job can be done quickly. Since there are no messy materials to use, customers and employees will not be exposed to any dangerous vapors or potential fire hazards during the installation.

Duro-Last is Fire Resistant. Its polymer thermoplastic coating will not burn. It is regularly rated effective against light to severe fire exposure. In other words, Duro-Last will stay strong even during harsh and unexpected conditions.

Energy Efficient. Because of its reflective qualities, you can save money on energy costs because of the roofing system. Duro-Last's white membrane reflects up to 83% of the sun's energy, which can save you money to use on other home improvements.

Wind Resistant. Duro-Last's membrane has been successfully tested by Factory Mutual Research Corp. to withstand 140 mph winds. Duro-Last will protect the building from even the most inclement weather conditions.

Leak-Proof. Duro-Last is classified as a CPA and is a proprietary thermoplastic formulation that consists of resins and plasticizers, stablizers, biocides, flame retardant and U.V. absorbents. It is also laminated to a weft insertion knitted scrim produced by overstitching on a non-woven web to make the roofing leaf-proof.

Comes With a 15-20 Year Prorated Warranty. Even with the commitment to provide high quality products, Duro-Last comes with protection for up to 15-20 years warranty (15 years for material and labor, 20 years to protect non-residential buildings and their contents if damaged because of failure of the Duro-Last Roofing System.)

Maintenance-Free. Once installed, Duro-Last is continually watertight and virtually maintenance-free. It is non-curing in order to provide perfect welding ability for the entire life of the system. It is unlikely that an alteration is needed since it can be fixed with heat welding a new Duro-Last membrane or accessory to an already existing membrane.

Installation by Professionals. Duro-Last should only be installed by authorized Duro-Last dealer/contractors who have experience and training on how to use this system.

Successfully Inspected by Duro-Last Quality Assurance Specialists. Duro-Last operates under strict codes of principals and standards. Every Duro-Last roofing system must get a final inspection by a Duro-Last quality assurance specialist to pass the test for quality of craftsmanship.